LAUNCHING A NEW MUSIC ARTIST
AND SERIES CONCEPT
King Bee Entertainment have been busy bees the last couple of years developing our very own animated virtual band. We have written and produced a selection of songs for the band to appeal to a broad target audience.
The central concept is for a group of unlikely band members form a funky virtual band and an animated series that centres around Their attempts to succeed and win a record label against a rival boy band made up of four clones called 'Boys 4 Girls'
120,000+ YOUTUBE VIEWS
King Bee self funded a music video for Soul Jump's track "Never Give Up" which has gained enormous traffic on YouTube and Facebook With over 120,000 views on YouTube and a healthy bunch of likes.
The goal of the music is to be uplifting and carry positive funky vibes whilst also blending humour and originality in both the music and comedy approach to music.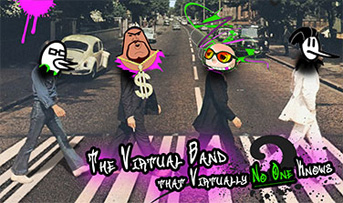 A MUSIC AND TV SERIES ENTERTAINMENT VISION

King Bee have already had strong interest in the project from the music industry and are currently pitching the series to a major television network with the view to co-launch it alongside A record label. Stay tuned for further news on this ongoing project..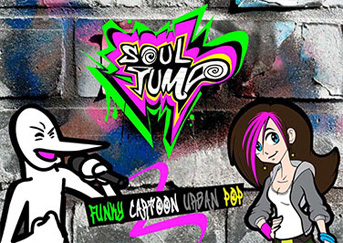 If you are a series creator and are interested in a professional service to get your series ready to pitch to the TV networks – feel free to get in touch: 0845 601 6424